Discover and improve yourself with our
Whether you're discovering freediving or already are an experienced freediver, you will be able to master the basics to freedive efficiently and safely, increase your knowledge and improve your technique and relaxation within a few days.
All our freediving courses, intensive training camps and coaching sessions include theory, workshops, dry and in-water sessions. All Molchanovs certifications will grant you access to a 12-week training program to keep improving your techniques and your performances. All services offered in Croatia, Turkey or Egypt.
Get started with your freediving without getting wet ! You can complete the theory section of any course level online while going over all relaxation and breathing techniques (so-called "dry skills") and perform your first breath holds. Once certified, you will have access to a Dry Base Training program which is a combination of dry and equalization training to help to improve even when you don't have access to the water.
With this certification, you are well prepared to cover your pool (LAP) and/or open water (WAVE) requirements. It is a perfect opportunity to get a head start for your next freediving trip, develop fine motor skills to equalize more efficiently, and prepare your body and mind best for the underwater world awaiting you!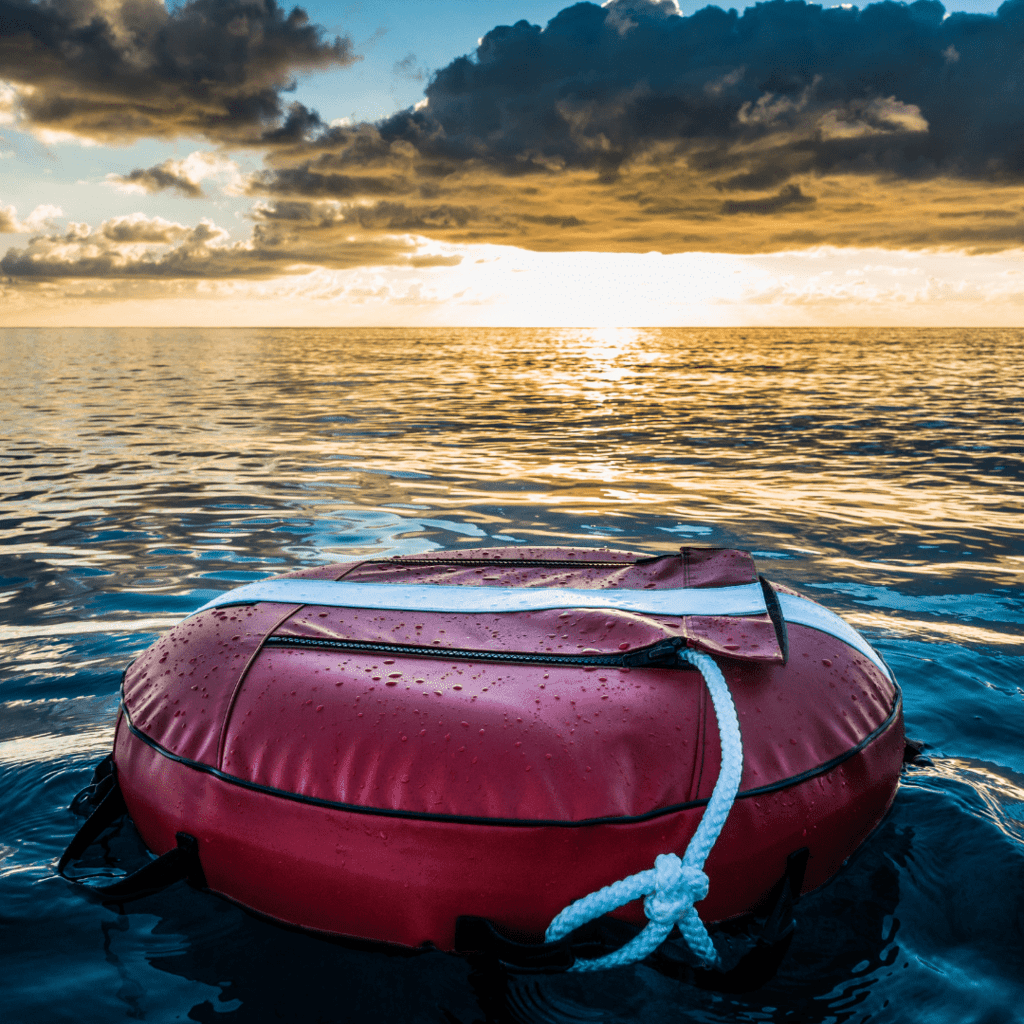 In this introductory course, you learn the basics of freediving and discover your natural freediving ability. You are taught to learn techniques to hold your breath beyond 1 min 30 and to do breath-hold dives with and without fins.
Topics include physics and physiology of freediving, an introduction to freediving equalization, relaxation and breathing techniques, and rescue and safety procedures.
If you are taking the WAVE 1 course, you are also taught to freedive to a depth of 12-20 meters in open water, while the LAP 1 course is a pool-only certification. Once certified, you will have access to a 12-week training program to keep improving your techniques and performances.
In this intermediate course, you learn how to train your body for freediving and how to hold your breath for more than two and a half minutes. Topics include pre-dive optimization, improvement of Frenzel equalization, and introduction to the dolphin kick.
If you are taking the WAVE 2 course, you will master the skills and knowledge needed to freedive comfortably to a depth of 24-30 meters in open water, including using gravity on your deeper dives to go into free fall. Once certified, you will have access to a 12-week training program to keep improving your techniques and performances.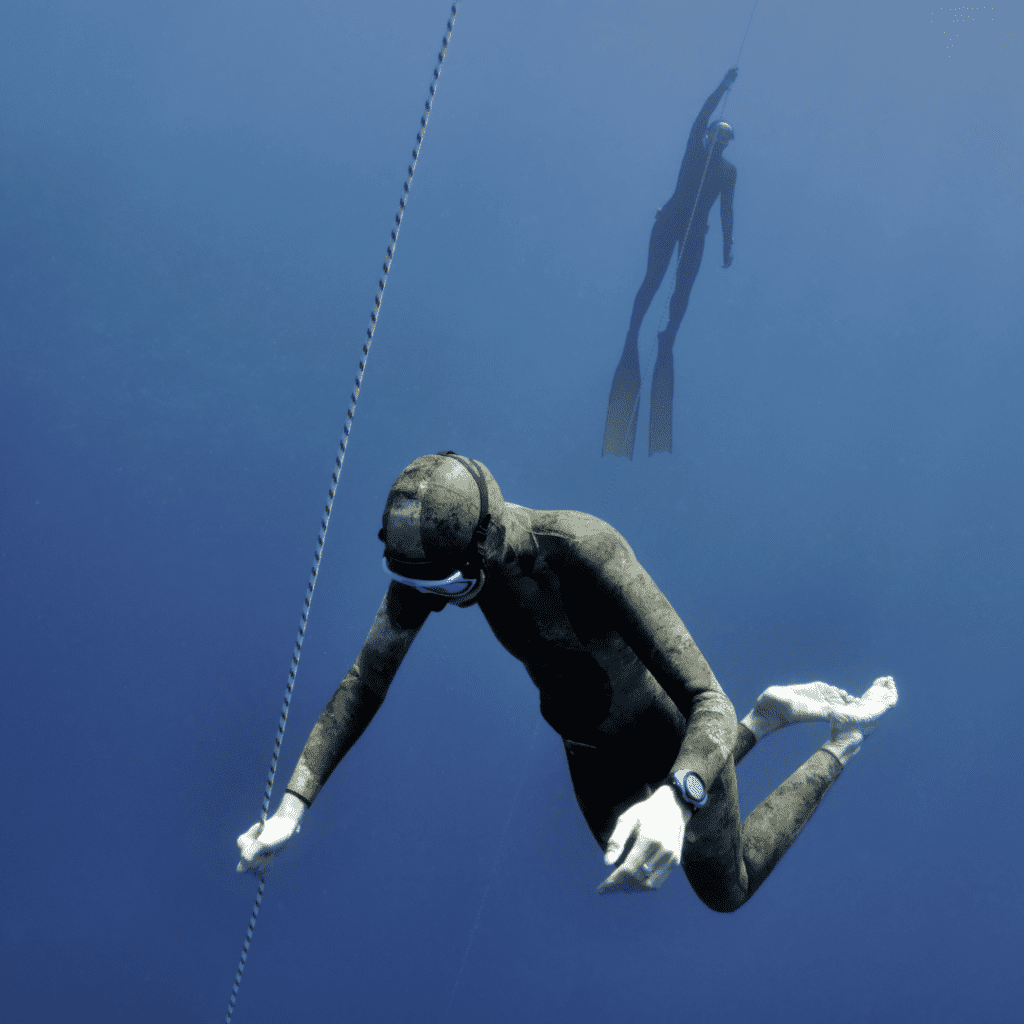 Freediving training camps
Freediving training camps are one-week long intensive training sessions for certified freedivers who wish to dedicate their full time to freediving. Each day is planned and tailored to each diver's specific goals or needs.
Freediving training camps are run on 7 days, including 1 rest day. They are designed to be more practical and training oriented than courses. Dive sessions are planned everyday, along with pool or dry training, stretching and equalization sessions, dive and mental techniques and lectures about diet, dive strategy and how to structure your training.
The aim is to give you a solid idea of how you can construct a proficient base training program for future training cycles, whether that be for a progressive approach or to get yourself diving fit for an upcoming holiday.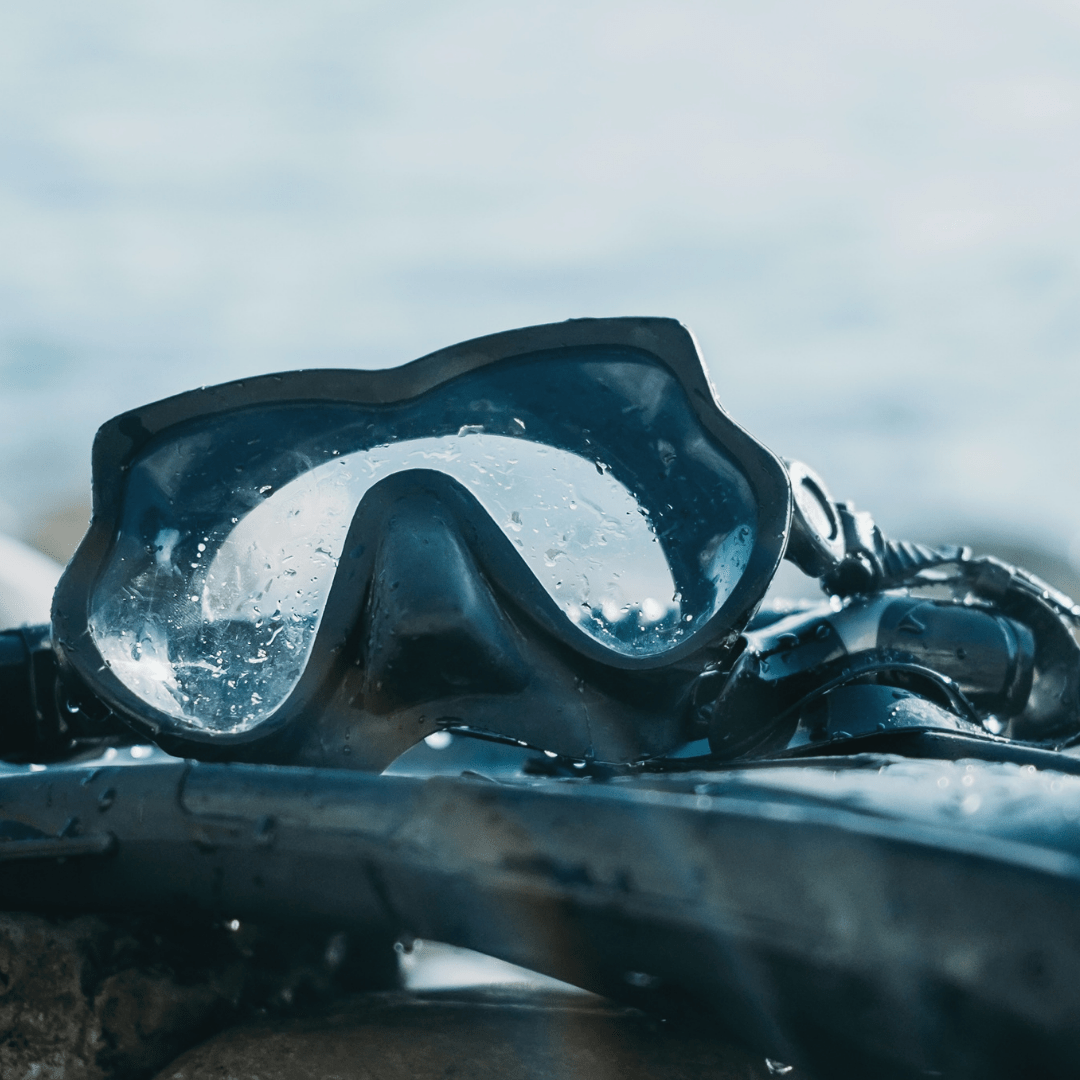 Training / Coaching sessions
If you already a certified freediver and wish to spend more time with an instructor to refine your skills, get deeper or work on some specific aspects of your dives, then freediving training and coaching sessions are what you're looking for.
You will be provided a tailor made training to suit your level and you will be coached and given feedback on technique as well as providing you proper safety.
Training and coaching sessions can be taken individually or as a package and you can also decide whether you prefer to share the session with other freedivers or get the full attention of the instructor just for yourself.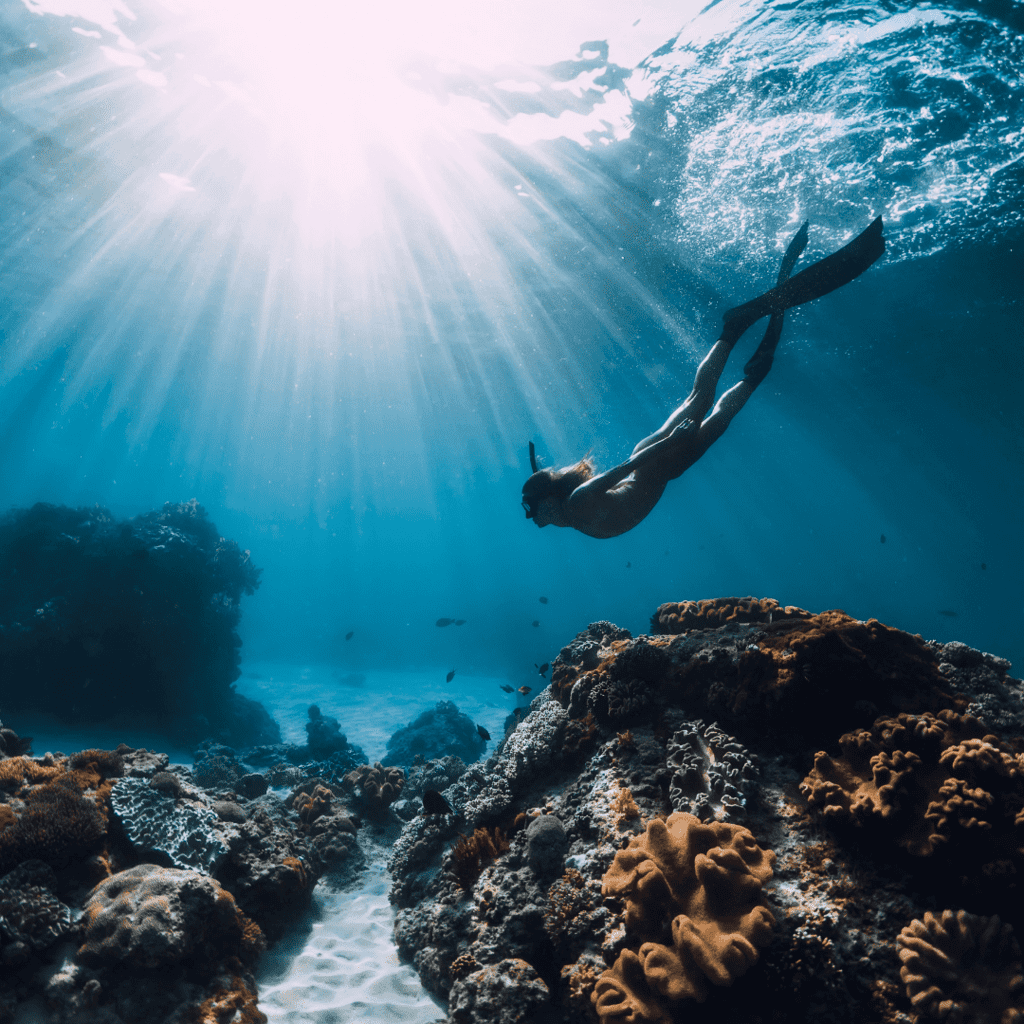 Prices displayed may differ from actual prices, as they depend on location, period of the year, equipment required and means used to access depth regarding the location you selected (e.g. boat trips). In order to get a tailored quotation, please contact us using the form available hereafter.
Please refer to our Terms & Conditions for more information.
CONTACT US AND BOOK YOUR FREEDIVING CRUISE
Send us an enquiry right now selecting your destination country and your dates.
We will send you an additional questionnaire in order to make you a personalized offer on the freediving cruise you are dreaming of
DISCOVER A WHOLE NEW WORLD, EXPERIENCE A WHOLE NEW SELF