"SPLIT ARCHIPELAGO" CRUISE PLAN
This journey offers island hopping at its best. Just imagine seven days of pure relaxation while the captain and his crew take care of your every need. Freediving is how you'll spend your mornings, and the afternoons are yours to choose either to sunbathe, dive more or stroll into the historic towns you wish to visit.
Cruise plan / Itinerary
TROGIR – MILNA – STARI GRAD – HVAR – VIS – KOMIZA – MASLINICA – TROGIR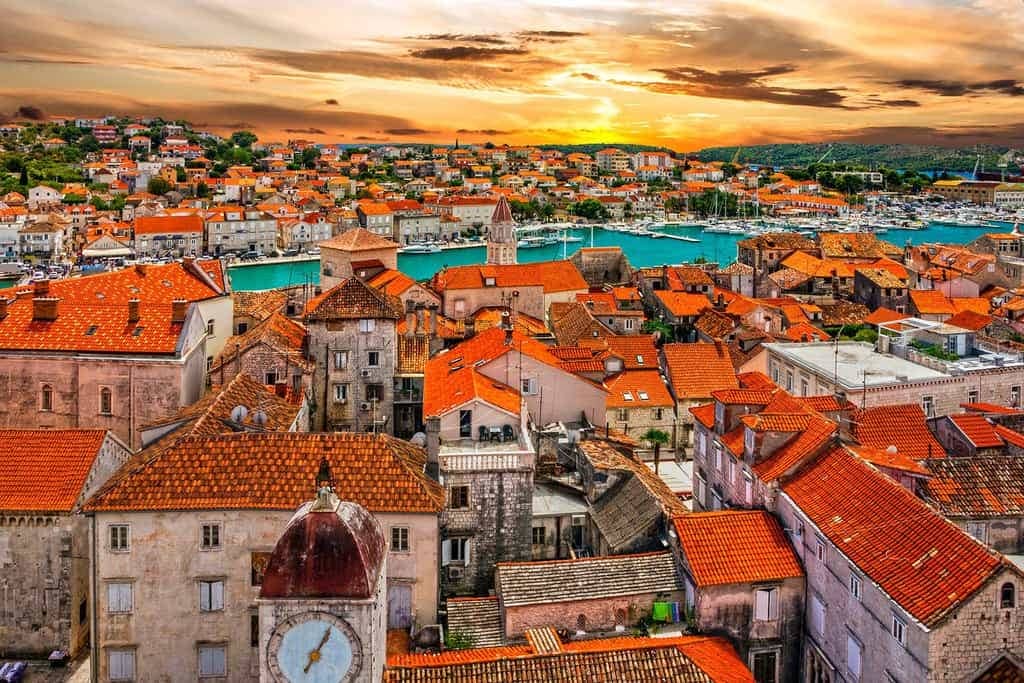 Boarding, briefing with the crew and visit of the historic centre of Trogir, UNESCO World Heritage Site for its Venetian architecture. We'll then sail out towards Milna, a nice fishermen settlement on the western side of the island of Brac. Stress-free day with some freediving lectures and dry training on the way and in the evening.
Day 2 | MILNA – STARI GRAD
After a relaxed morning including stretching and breathing exercises, we will have a first freediving session practicing Dynamic and Static disciplines. In the afternoon, we will have our first open water session and then make our way farther south to Stari Grad, the oldest city in Croatia located on the island of Hvar. Alternatively, we can also enjoy the wonderful beach of Zlatni Rat (Golden Horn) for a swim.
Day 3 | STARI GRAD – HVAR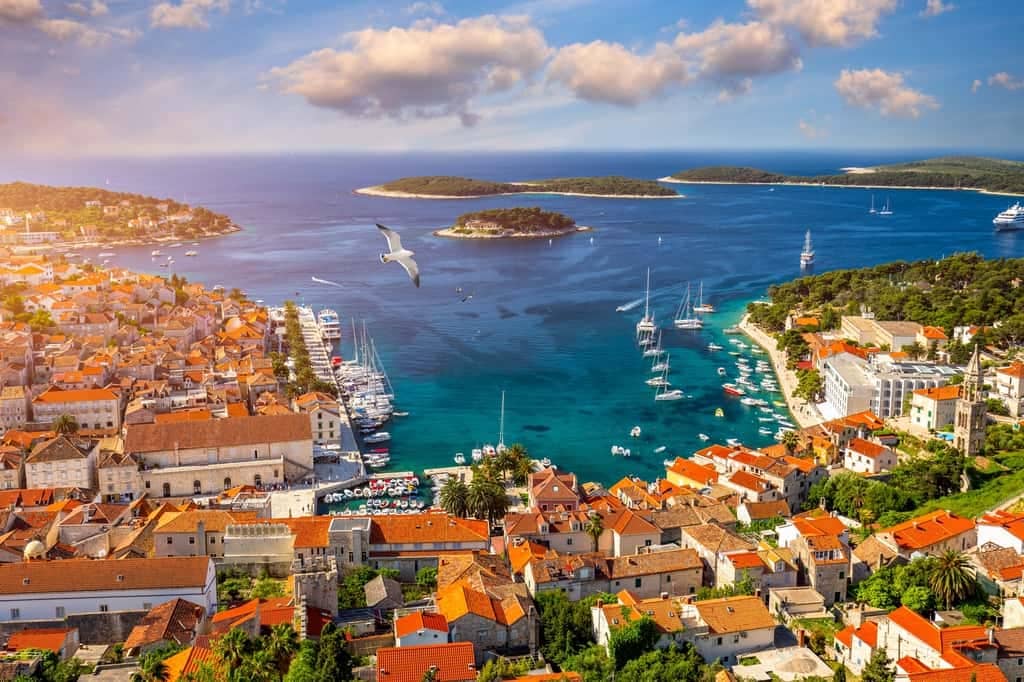 After our morning freediving session, we will sail around Hvar, the longest island in the Adriatic Sea, towards Hvar town, with on the way a chance for a swim at the Pekleni Islands. The town is enchanting and exhibits a Renaissance cathedral, with its original tower, and the oldest community theatre in Europe constructed in 1612 amongst other ancient monuments. A favourite of world travellers, who especially appreciate the sunset from the hill overlooking Hvar port.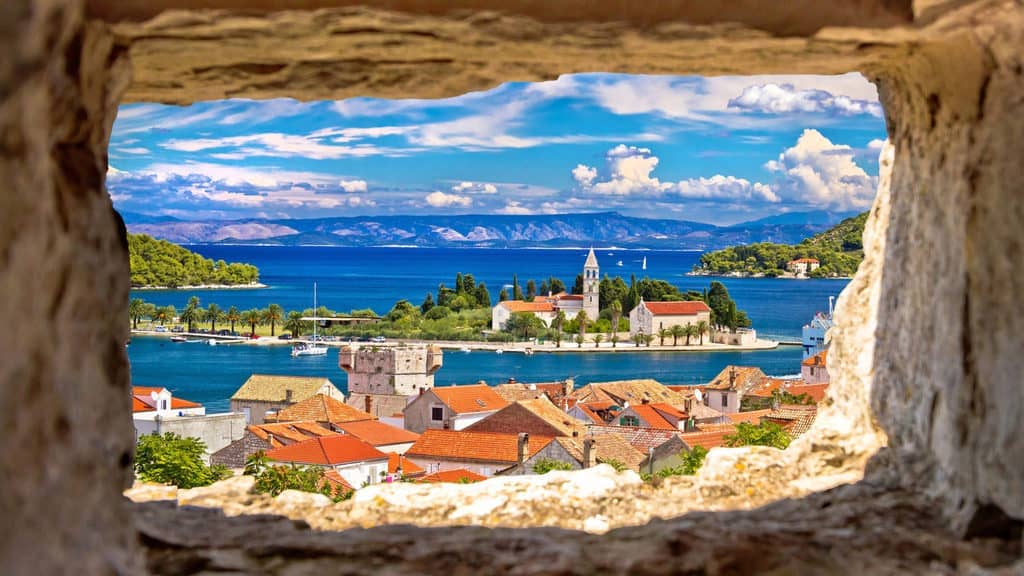 On our possible only day off from freediving, we will head towards Vis island, the beauty of limpid waters and protected submarine world rich with sunken ships and magic marine images that has been hidden for years. Relax on secluded beaches of numerous peaceful bays, in transparent blue sea and under the hot sun of Vis. Possibility to visit an old WWII military tunnel and fortress and stay overnight nearby.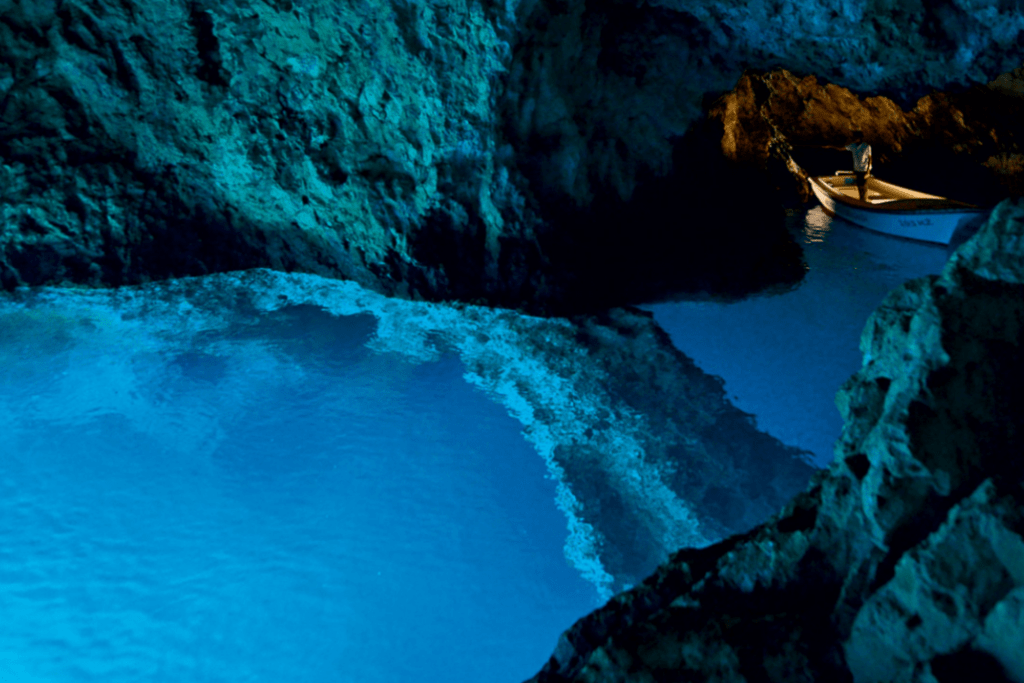 Second day on the island of Vis, we will dive around the southern town of Komiža. Morning wreck dive located ten meters below the surface and then to the nearby island Biševo to see amazingly beautiful natural treasures, the Blue and Green Caves. Lectures and workshops in the late afternoon, possibility to stay in Komiža port for the evening or the night.
Day 6 | KOMIZA – MASLINICA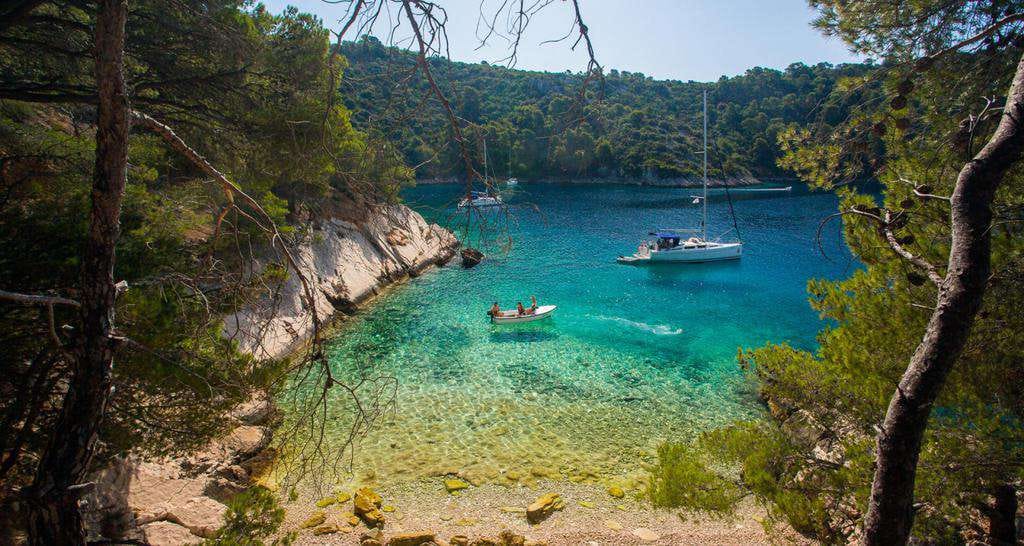 Morning freediving session around Komiza before sailing back up North towards Šolta, the island of olives, honey, and wine. The island still remains unspoiled by mass tourism and upon the visit, you will get the feeling that time has simply stopped there. You will be able to enjoy a clean nature, breathe fresh air and truly relax your body and mind. A perfect stopover in Maslinica before going back to mainland.
Day 7 | MASLINICA – TROGIR
Morning relaxation and freediving session in both the morning and the afternoon in order to pass potential requirements to obtain freediving certifications. Lectures and workshops before heading back to Trogir either in the evening or the next morning
Please be aware that your itinerary needs to remain flexible, as it is influenced by external factors such as weather and how busy it is. We have found that predetermined itineraries simply don't work, and that you should trust your skipper for local and up to date advice based on your preferences.
Please refer to our Terms & Conditions for more information.
CONTACT US AND BOOK YOUR FREEDIVING CRUISE
Send us an enquiry right now selecting your destination country and your dates.
We will send you an additional questionnaire in order to make you a personalized offer on the freediving cruise you are dreaming of
DISCOVER A WHOLE NEW WORLD, EXPERIENCE A WHOLE NEW SELF